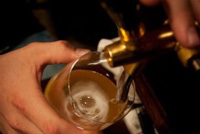 UNFILTERED, UNPASTURIZED BEER, CONTAINING NO PRESERVATIVES
Beers that have been bottled without any additional processing for expiration date extension are called "live" beers. The name "live" refers to the preservation of the healthy substances contained in natural hops and malt. Live beer preserves their fresh taste and flavour.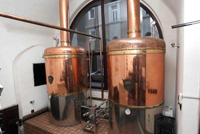 Ordinary beer differs from live beer as much as commercial long-life fruit juice differs from freshly squeezed fruit juice.
One could taste live beer only in a brewery a few years ago. Nowadays our equipment technology – mobile fermentation tanks - allows you to enjoy the natural flavour of living beer here and now.
Taste it and you will surely enjoy it!
THE TASTE OF LIFE!